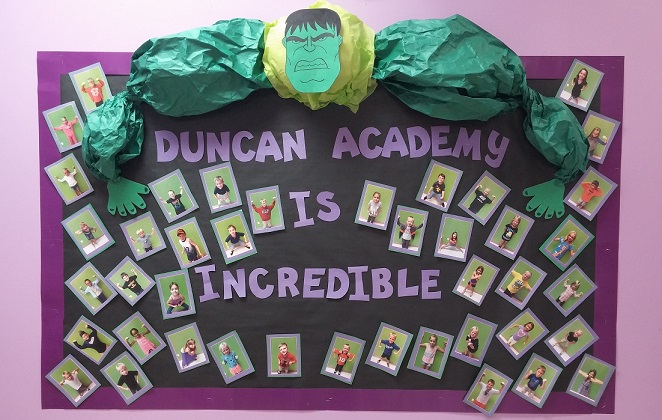 For all the little reasons...
The Duncan Academy prides itself in providing the safest, most enthusiastic, and loving day care for your child. We hope that you find that this website answers any of your questions regarding our child care programs and policies.
If you should require any additional information, please contact our director or speak with any of our helpful staff! We look forward to a long and happy relationship with you and your family!
DUNCAN ACADEMY IS EXPANDING! We will be opening Duncan Academy East in Oak Grove JANUARY 2, 2015 and we're extremely excited! 1103 SW 1st St (previously RE-MAX building) Please call Duncan Academy (original) at 816-847-2022 to add your child to our classroom lists. 2-year-olds will be $160 per week - 2 classes of 8 children 3-year-olds will be $160 per week - 2 classes of 10 children 4-year-olds will be $150 per week - 1 class of 20 children 5-year-olds will be $150 per week - 1 class of 20 children Half Day Preschool (for children who are one year out of kindergarten) will be offered and will follow the Oak Grove School District's calendar. This class will be from 9:00-12:00 and will be $18.00 per day. Please call for more information! School-agers will cost $65 per week for before and after school (Oak Grove only) - 1 class of 32 kids $40 for before school only, $40 for after school only School-age full days are $25 total. javascript:clickedButton = true;$('#ccm-form-submit-button').get(0).click()